What an Easter. Celebrations at three different houses. Four egg hunts. 47 family members and 86 photos. And we even had time to read the Easter story from the Bible before the girls passed out for the night.
The Easter Bunny stopped by our house sometime last night…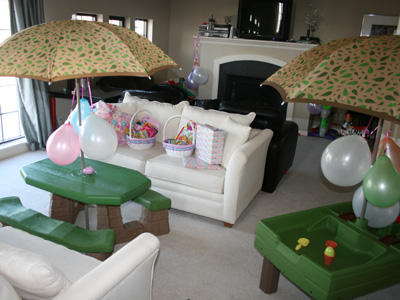 Ready for the hunt, Gabriella spies a couple of eggs: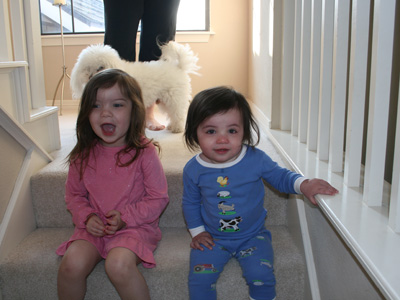 Olivia is off and running: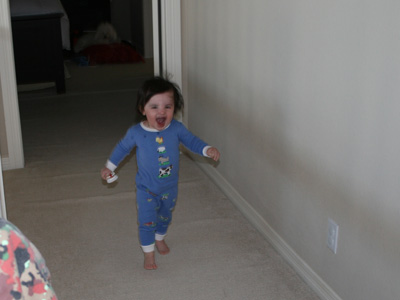 So is Gabriella: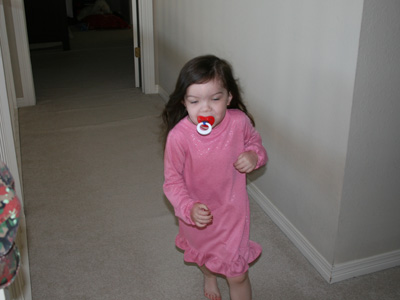 A mouthful of chocolate: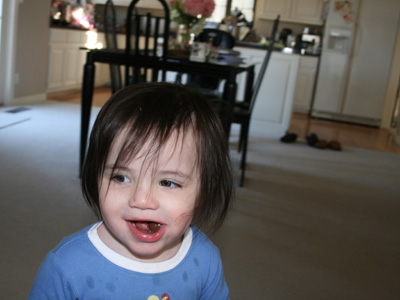 More treats in the basket: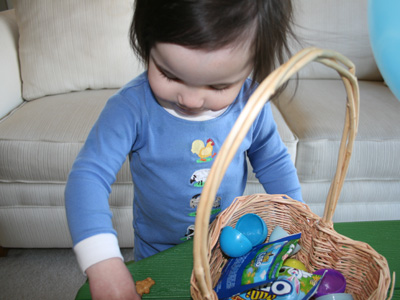 Papa and Nona bring by more Easter treats: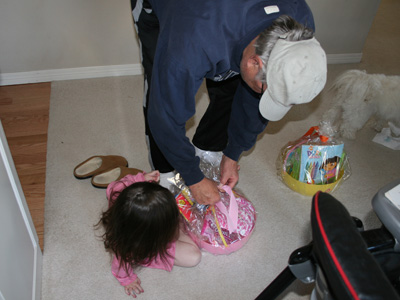 Olivia tries out the new chalk: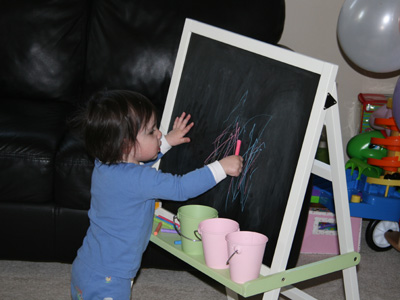 Gabriella inspects the new Diego video that Nona and Papa got her: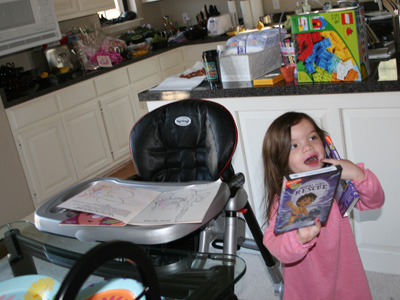 Olivia hunts eggs at Aunt Debi's house: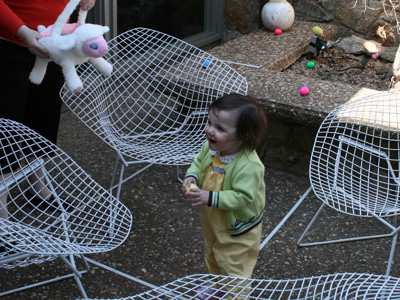 Gabriella gets in on the action too: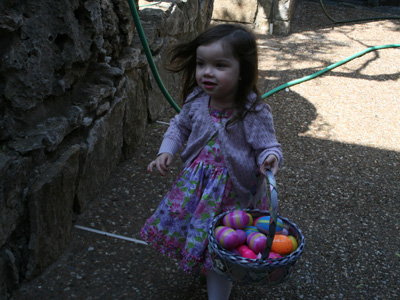 Ugh! This isn't CANDY!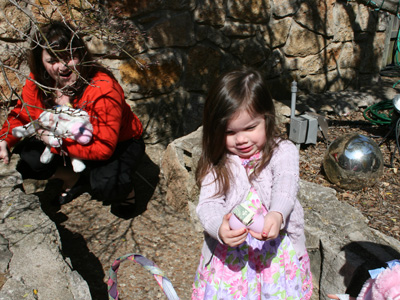 More Easter treats from Aunt Jenny and Aunt Denna: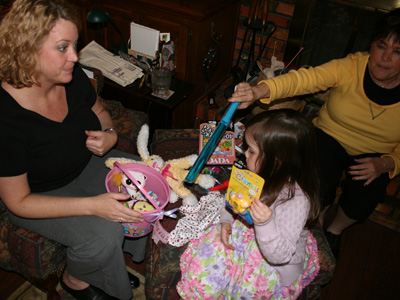 Olivia and Momma: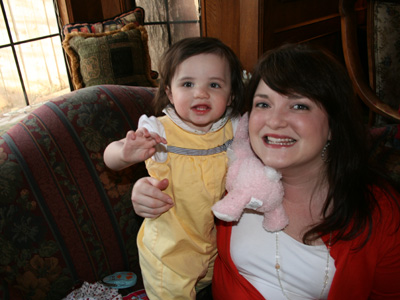 Cute: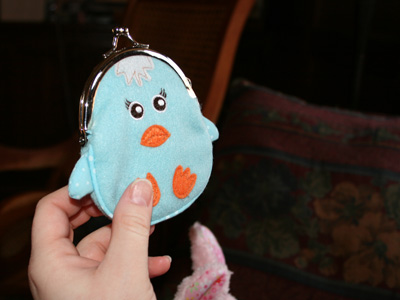 Gabriella checks out her loot: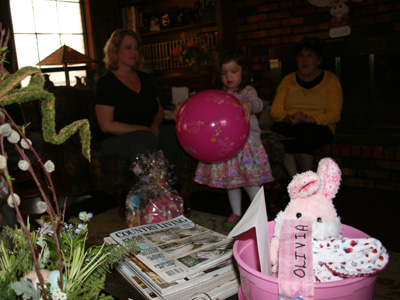 Olivia checks out her loot too: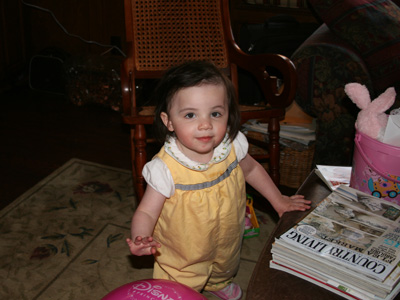 Pretty Princess Dress: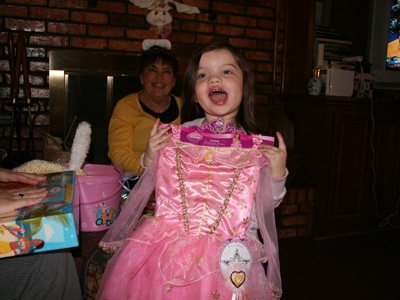 Olivia, blowing bubbles outside: