We celebrated Chinese New Year today, complete with "Leisee" (lucky money) for the girls. Daddy met mommy and the girls for lunch and then came home with presents and Chinese candies and treats. The girls had a blast, sampling all the treats. Some were yummy, some were… not so yummy.
Happy Chinese New Year.
Olivia tries a peanut candy…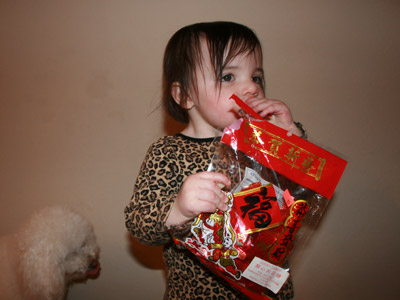 …and actually likes it!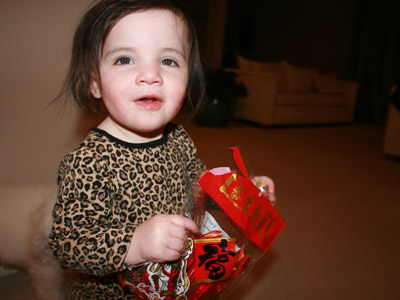 Gabriella tries out the Hello Panda cookies: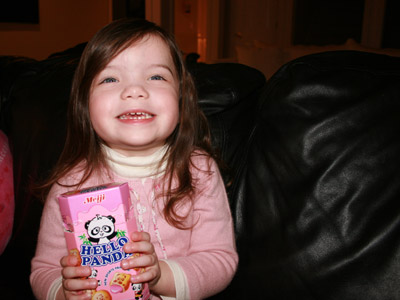 Mmm, full tummy of treats: