Gabriella, on the plane: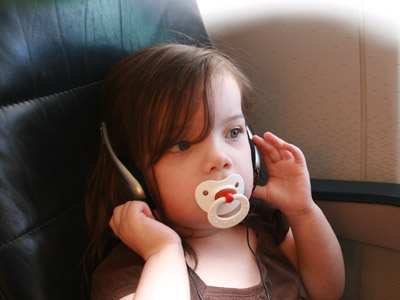 Olivia, with three pacies, in the bed: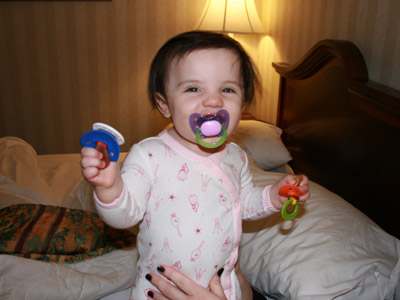 One Response to "Maine – Day 1"
Barbara Huntsinger Says:
September 11th, 2007 at 8:19 am

Your girls are beautiful. I will be a Grandma for the first time very soon and I can't wait to have these types of moments with my grandson. Thanks for sharing your girls.

By the way when you are ready to break them of the plugs I have a sure way to do it, but night time can be very stressful for about three or four nights.
Leave a Reply